What is LTL Freight Shipping?
LTL freight stands for less than truckload freight, which means the freight shipment is too large for a small package courier, but not large enough for a full truckload (TL). LTL freight shipping is best for companies looking for an inexpensive way to move their product without needing to fill an entire truck. An LTL freight shipment can range in size from a single pallet that is 48"x 40"x 48" to about 15 pallets of the same size. LTL freight can weigh anywhere from about 150 pounds to about 20,000 pounds.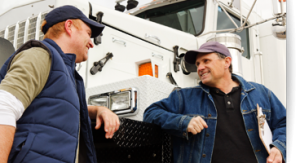 LTL freight shippers are able to save money by combining their LTL freight with other companies' LTL freight moving in the same general direction. For example, if you are shipping something from Georgia to California your shipment will move from your location to the LTL freight carrier's terminal in Atlanta, GA. There your LTL freight shipment will be unloaded and then loaded onto a truck carrying freight that is moving west. The LTL freight will continue to move in this way, sharing a truck with many other shipments moving in the same direction until it reaches a terminal closest to the LTL freight shipment's final destination. This type of movement is significantly less expensive than a dedicated truckload but it may take a little longer for the LTL freight shipment to make its trip to the desired destination. The difference is similar to riding the metro to work versus hiring a taxi each day; the metro is significantly cheaper because you are sharing the transportation costs with many passengers going in a similar direction but you have to deal with changing trains, sharing a seat and stopping at multiple places. However, if you hired a taxi you would pay more for the trip but you wouldn't have to change metro lines or stop along the way to work.
In that respect, shipping LTL freight is great for businesses that are shipping or receiving product but do not need an entire truck for their shipment.